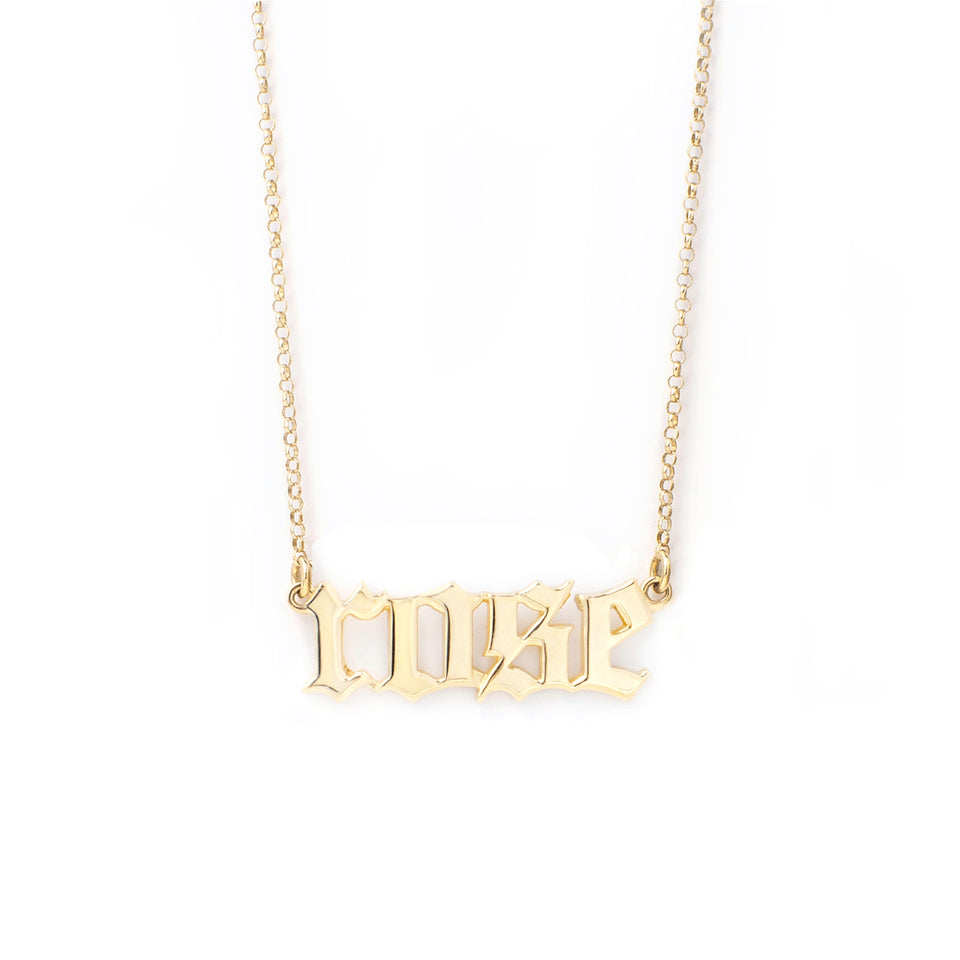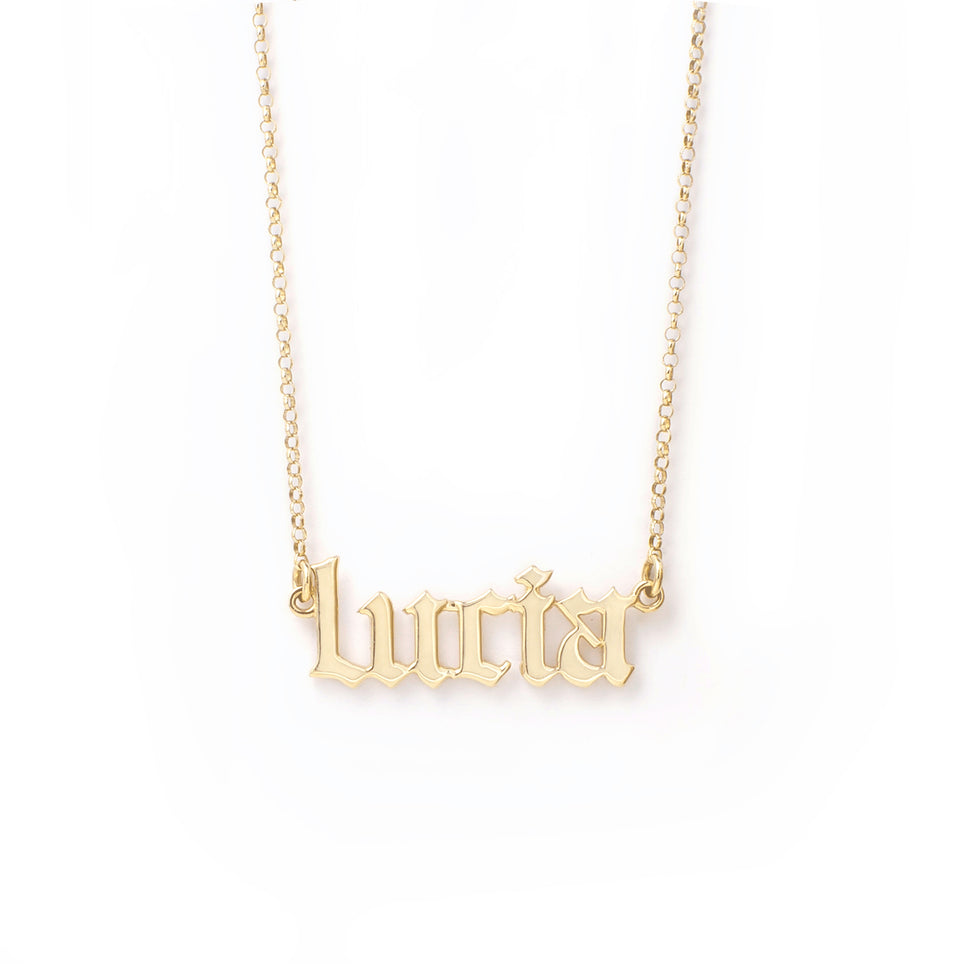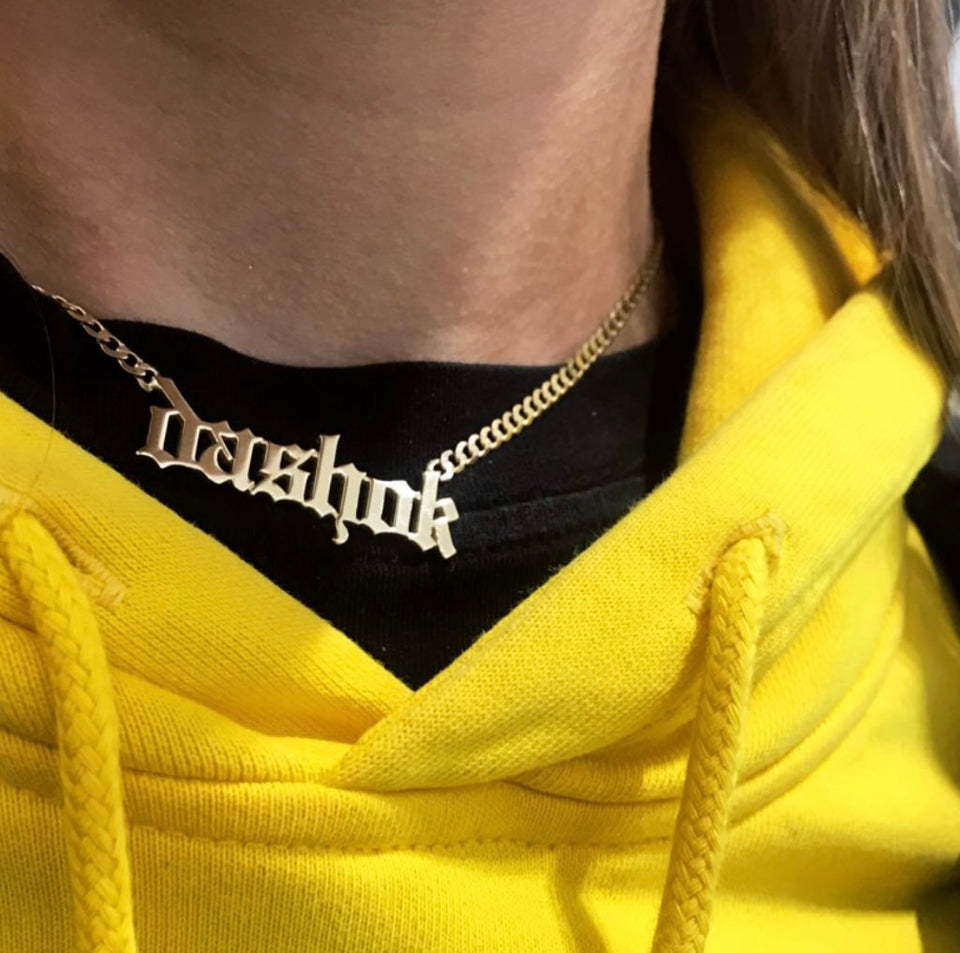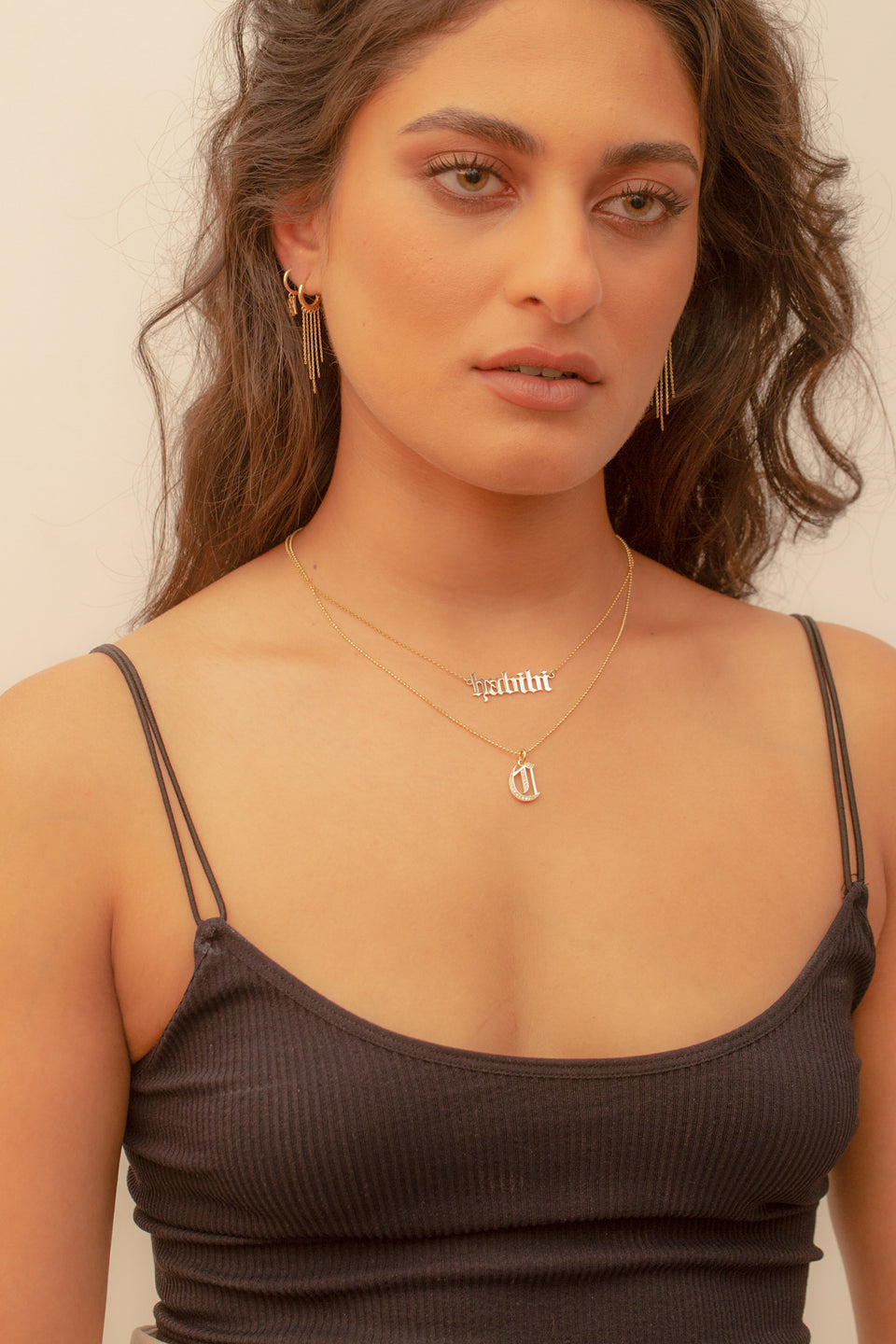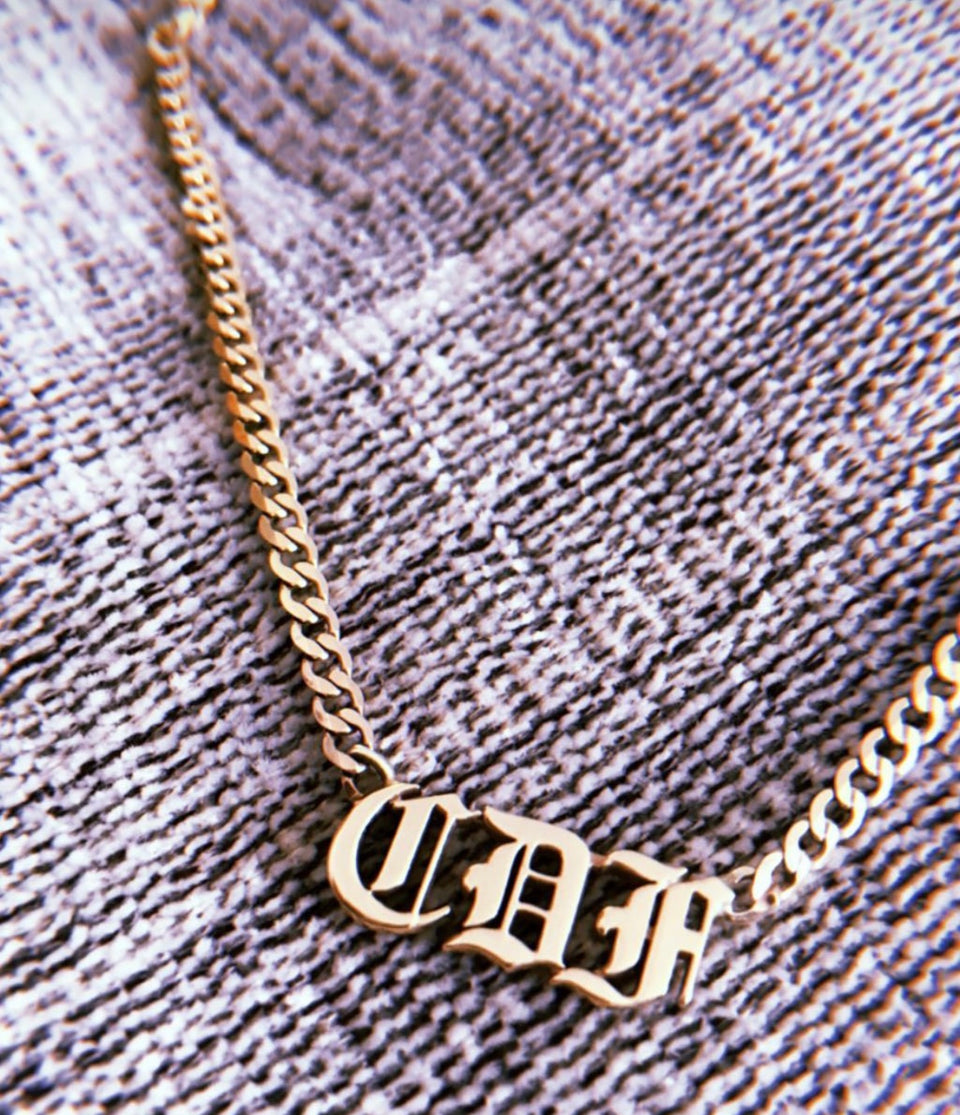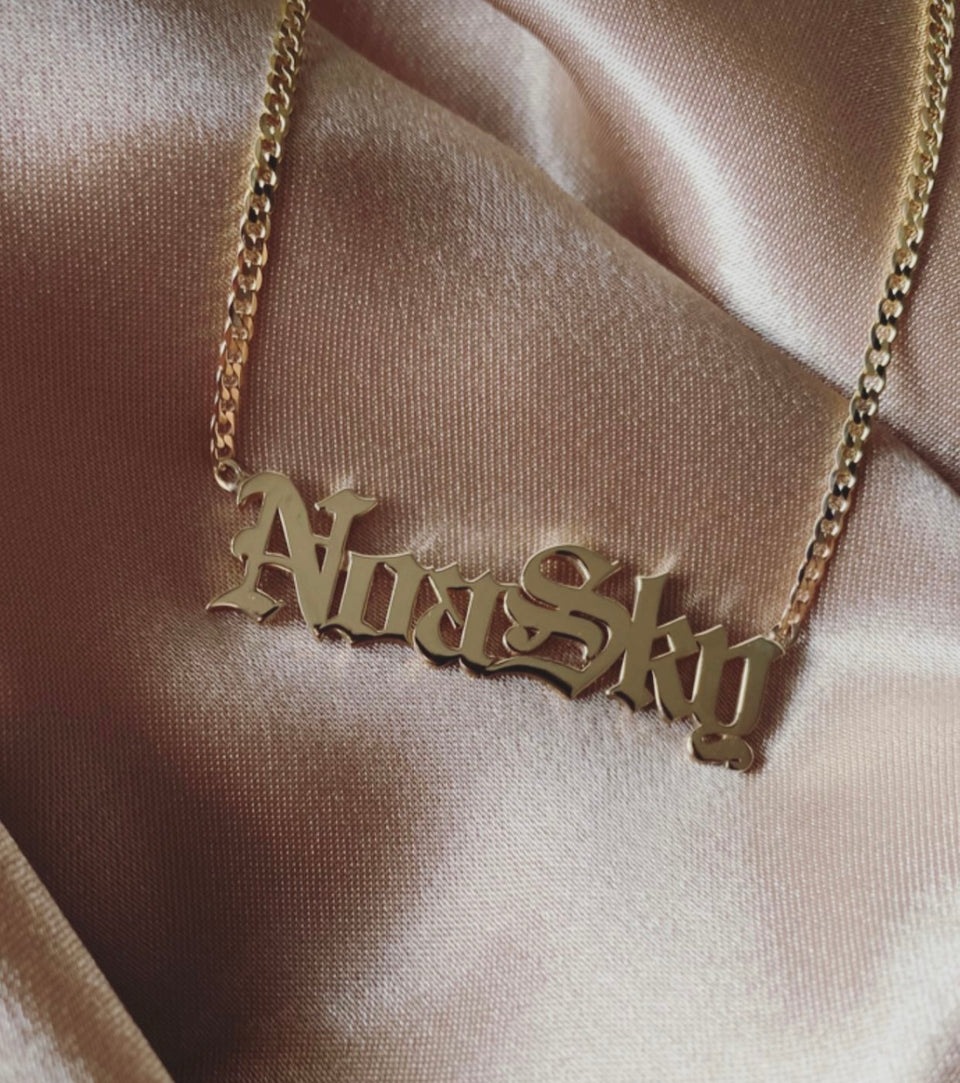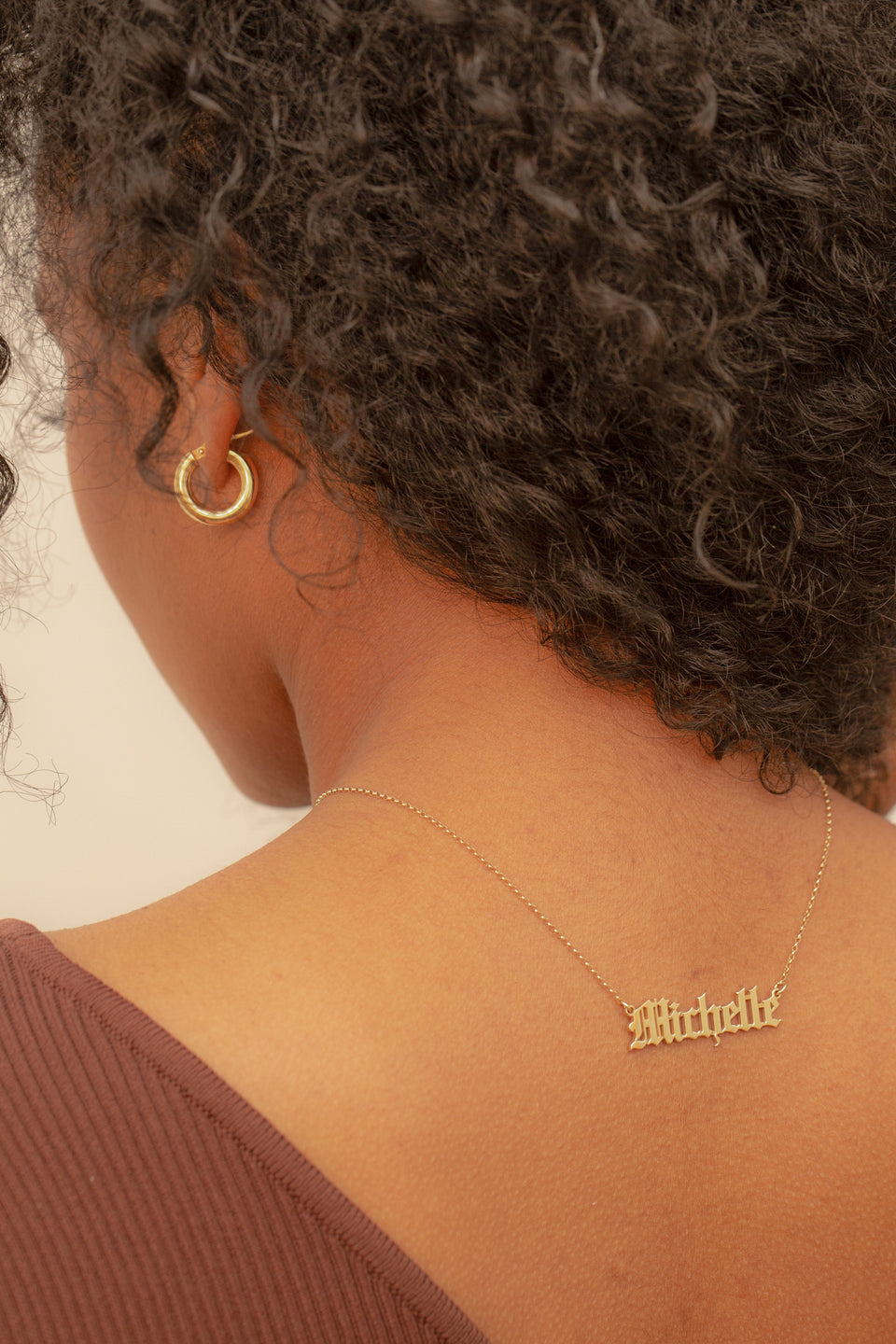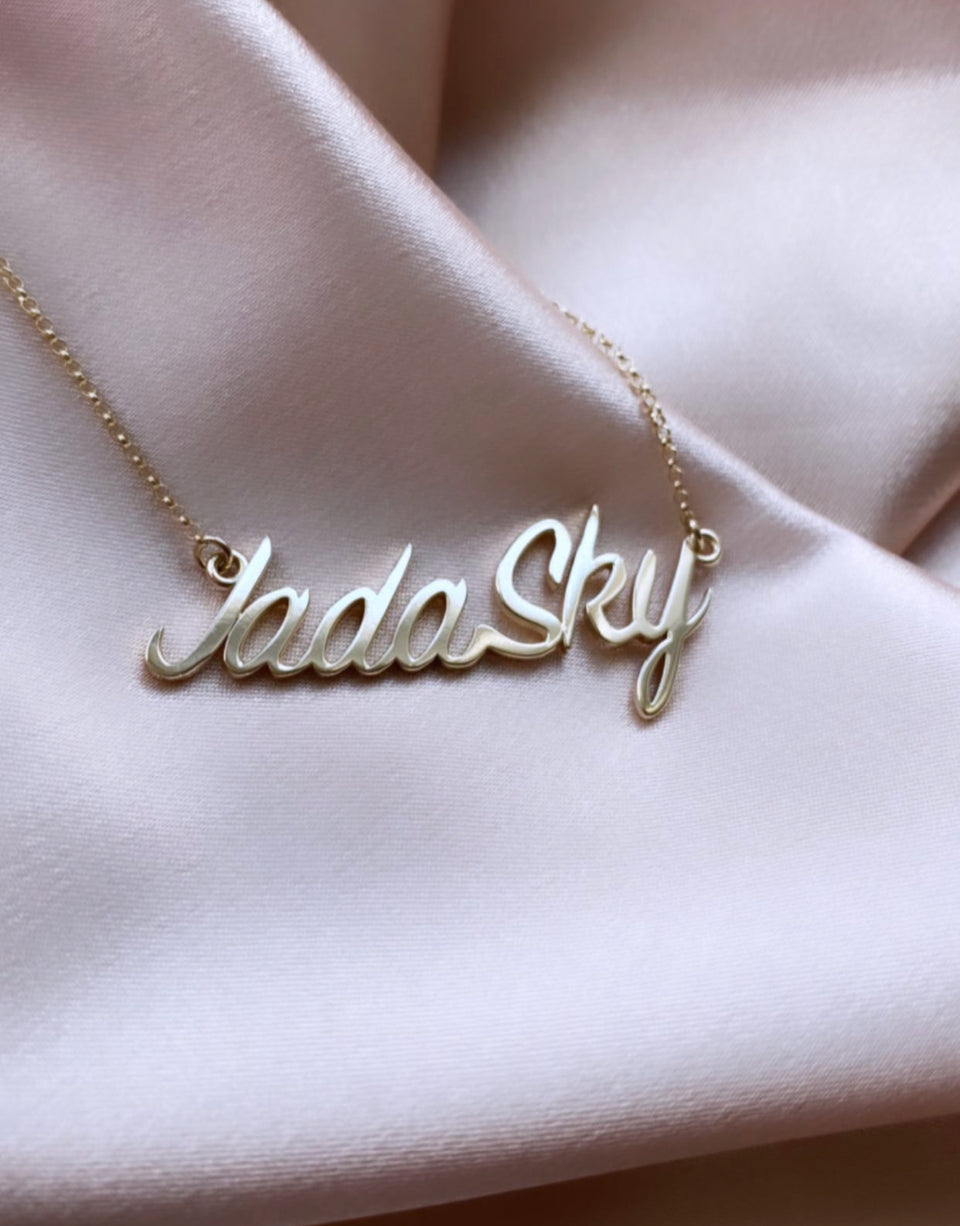 The Nameplate
Nameplate varies slightly depending on character.
Average lower-case letter is 7mm in height and 6mm wide.
Average capital letter is 11mm x 8mm.
Nameplates are soldered to a Rolo Chain or Curb Chain.
Choose your custom word/name below. 9 character max.
Each piece is 100% designed and handmade in Canada, using certified Canadian gold.
For customization, including different fonts, chains, or dimensions, please send an email to custom@luciarose.ca