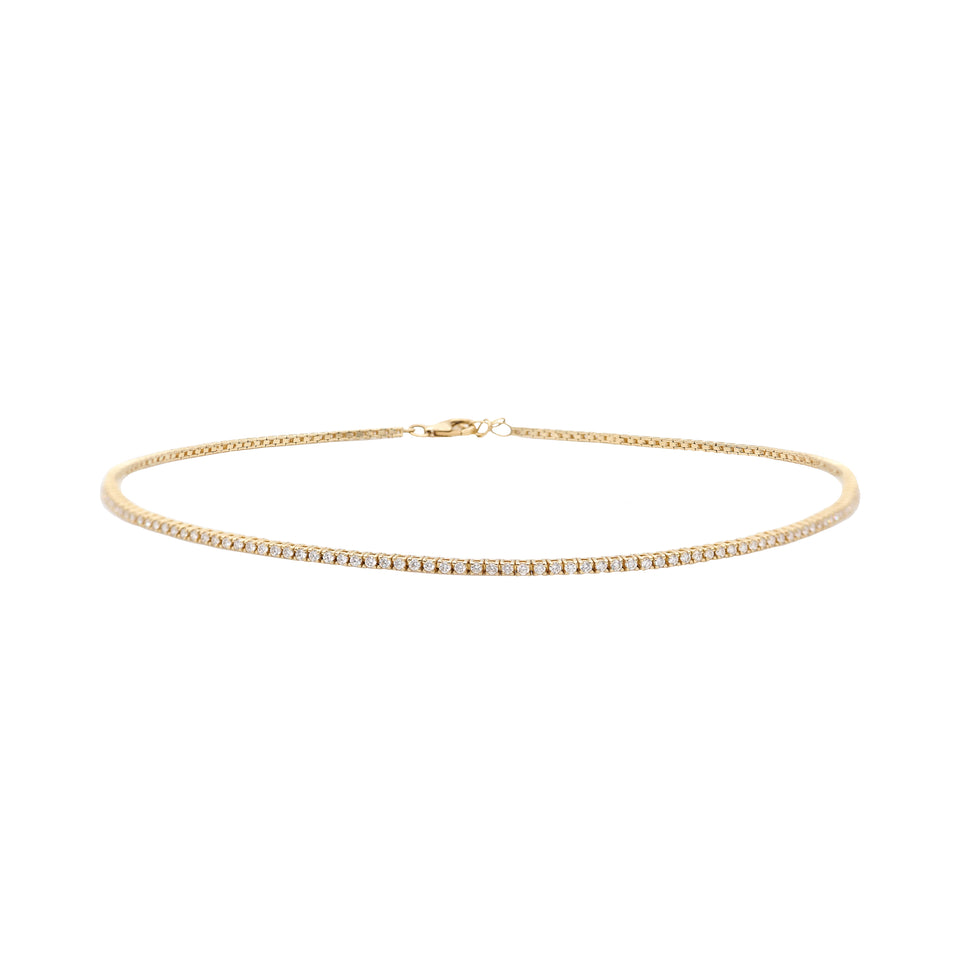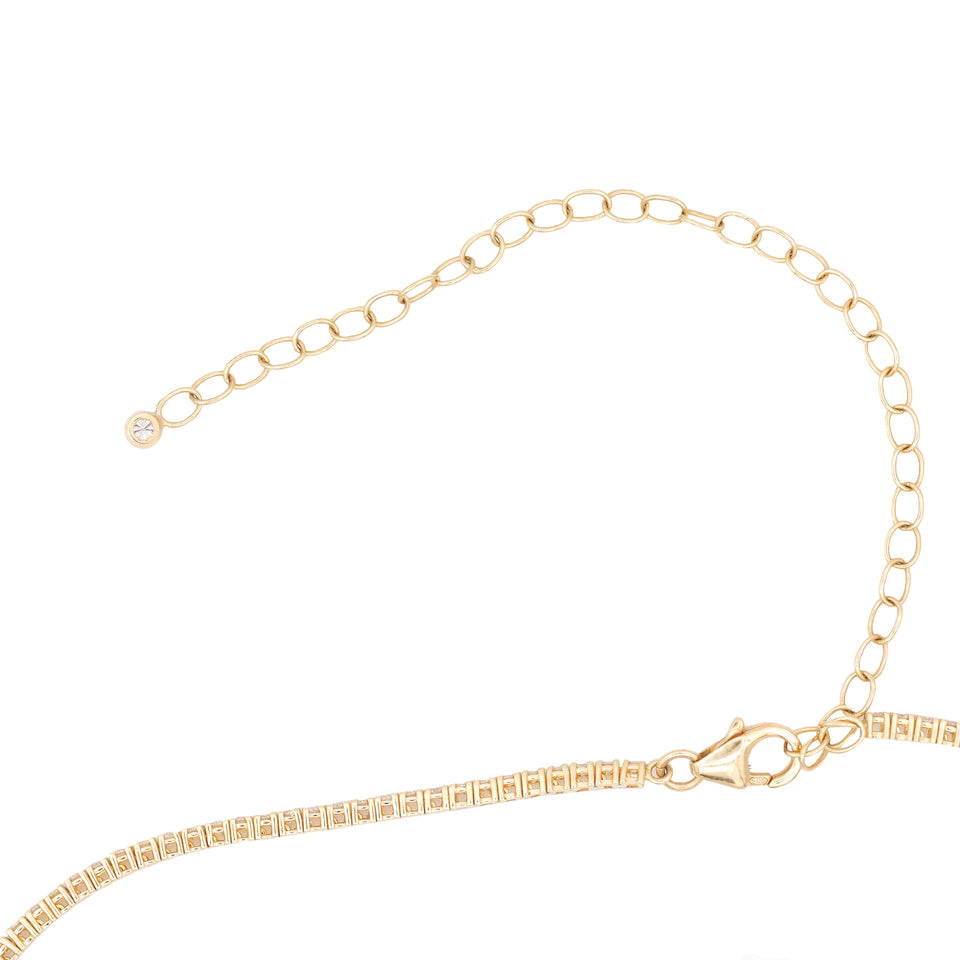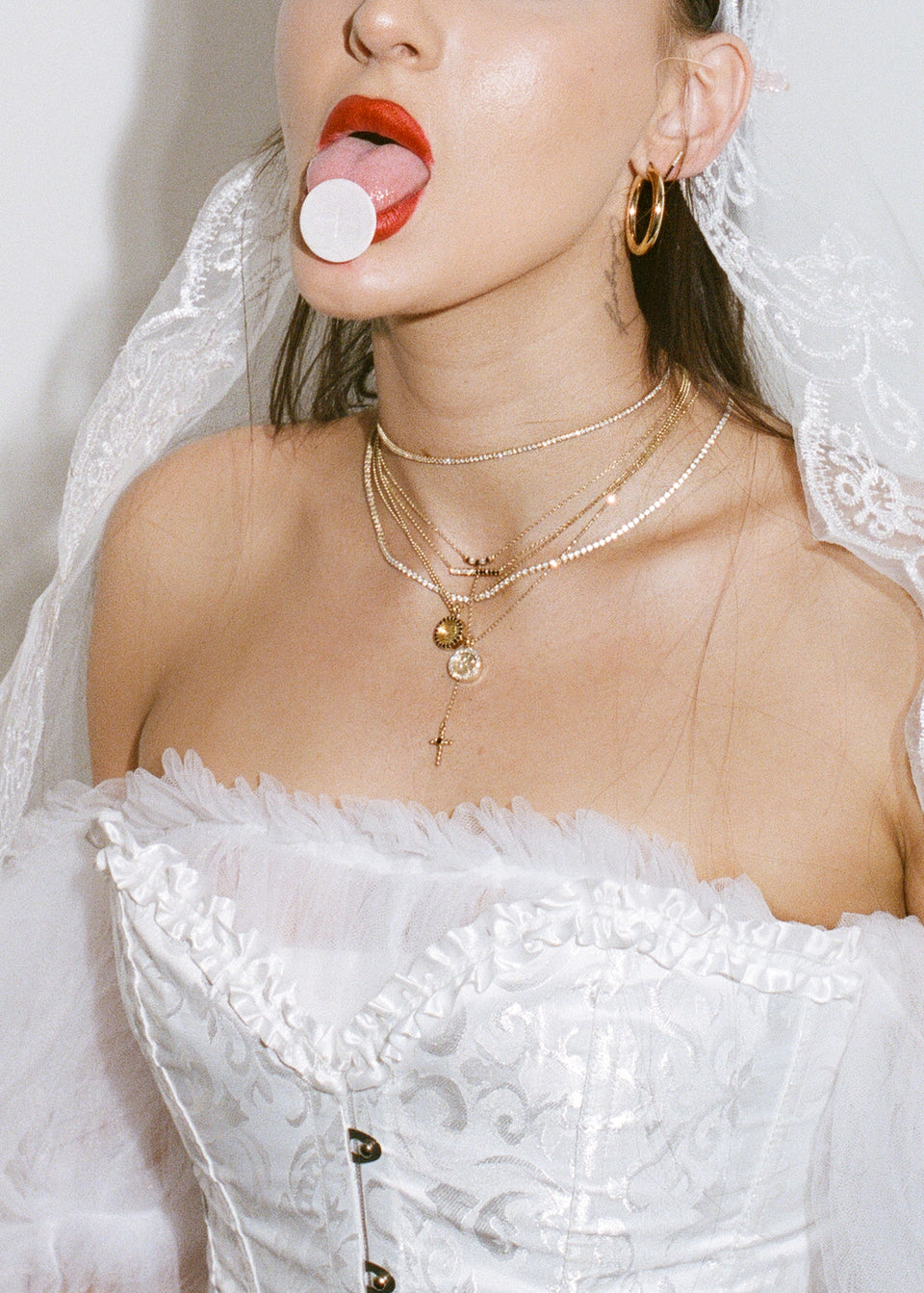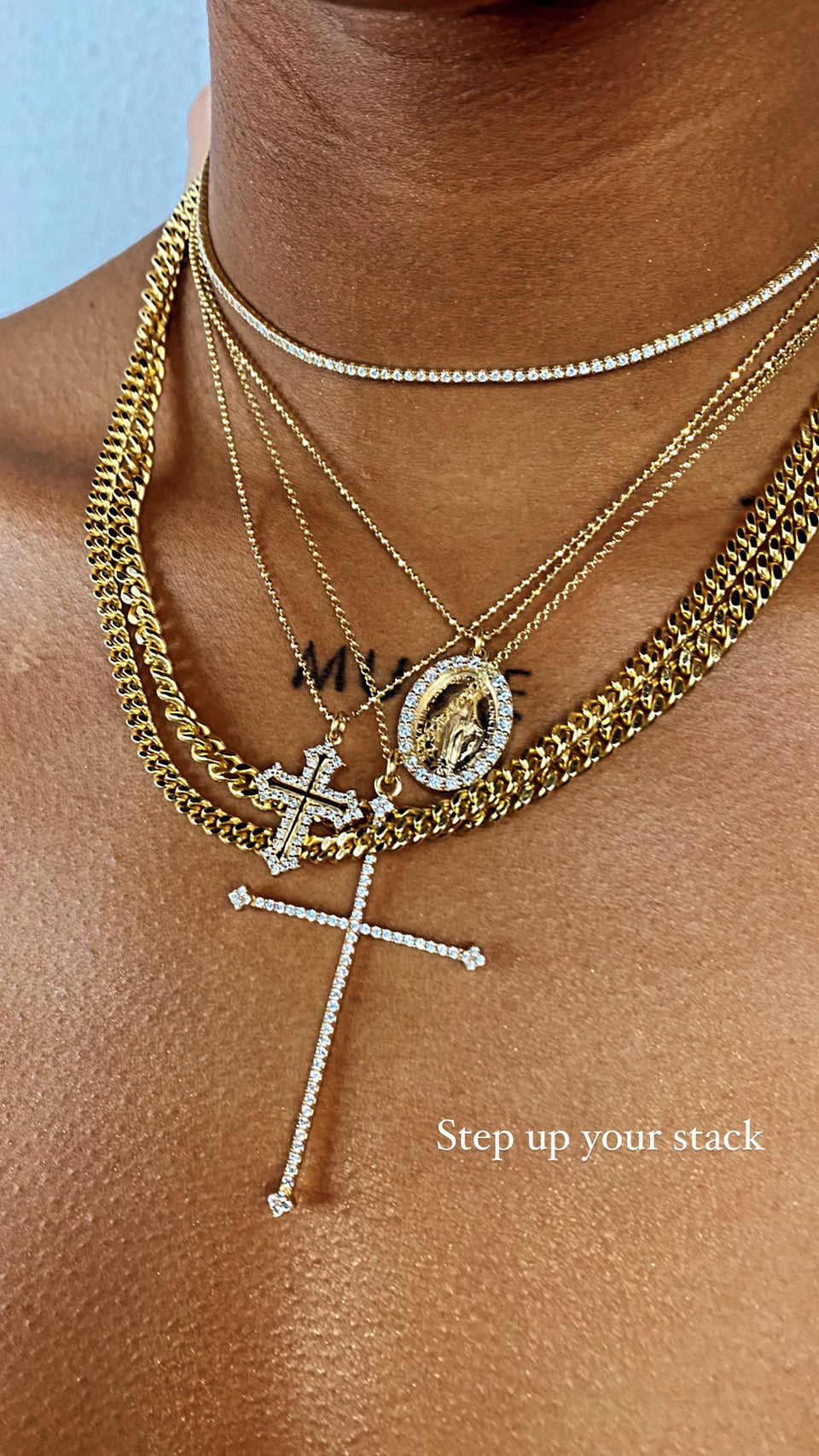 The Diamond Choker
15 inches long.
11 inches of diamonds with the 4 remaining inches being chain, so that the choker can be secured appropriately and securely at the desired area of the neck.
Little diamond charm on the end of the chain for an extra touch!
Choker can also be worn as a double wrap bracelet, which looks beautifully styled with a watch.